Have you checked out Trailhead Go?
I found this little gem was available at the airport while waiting on my flight to Dreamforce '19. I immediately installed and sent a message out on Twitter. I probably could have just said "Hey" to several dozen Trailblazers that were sitting in the same terminal waiting on the same flight.
Funny side note. Here is a screen shot of the first reply on twitter. This was a very early flight from CLE to SFO, stopping in Denver on our way.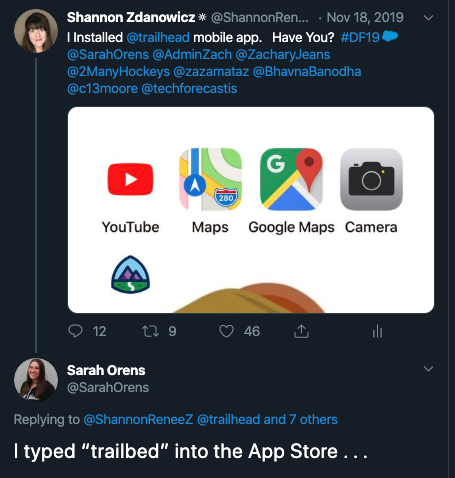 I do find the Trailhead Go app to be very handy. I have used it at the airport, on a train, in an Uber, sitting the car waiting to pick up someone and even in the Dr office. I do find that when I have some time to kill at least now I will go on Trailhead Go instead of playing a game on my phone or scanning social media. Of course, I am already invested with both and Apple phone and iPad. I do feel for the Ohana who are on another platform and cannot take advantage of the app.

I give it a Green Light.
Check out the video here from Spring 20 Release in a Box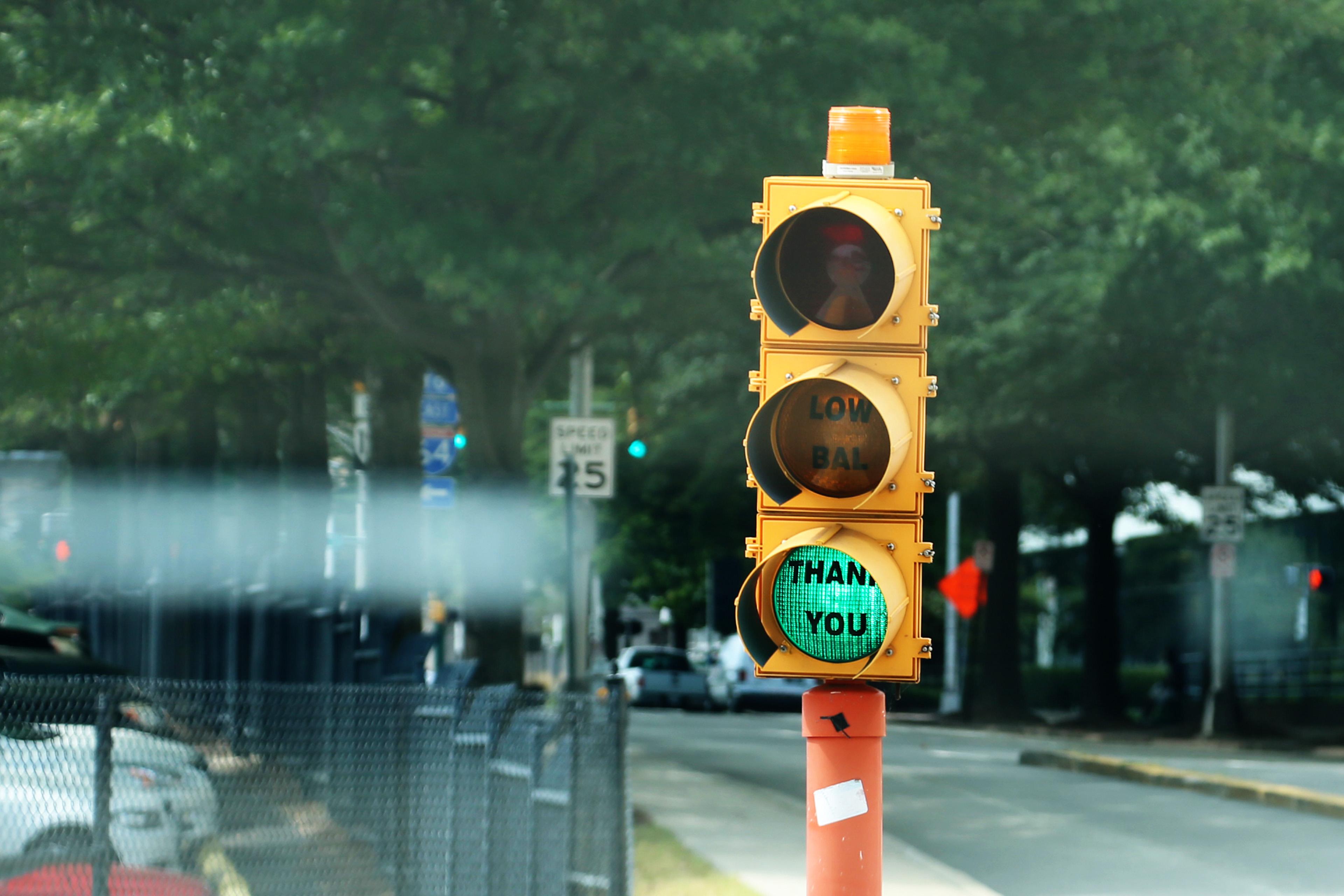 There is some room for improvement, but these issues should not make you shy away from using the app. Here are a few items I would love to see in the next release.
1. When viewing a Trailmix the completion status of each module should be displayed
In the screenshot below I am viewing my Trailmix of modules that only have quizzes. I have already completed the first module displayed but I have to go into the module to find this out.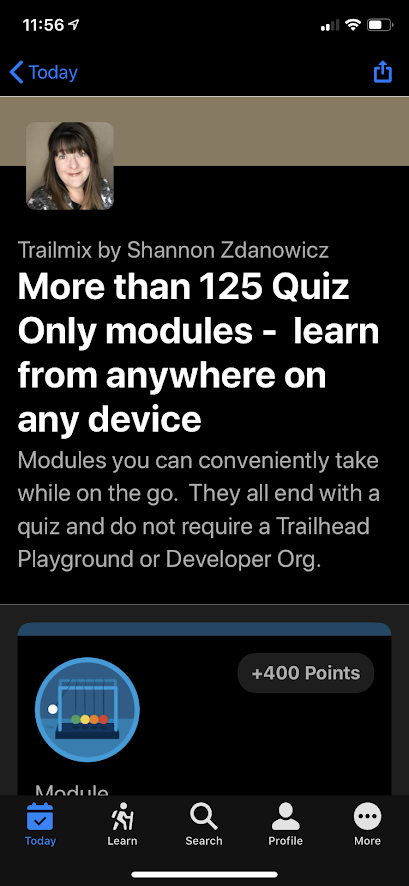 2. Issues with the search.
I typed in the beginning of the name of my Trailmix, no results.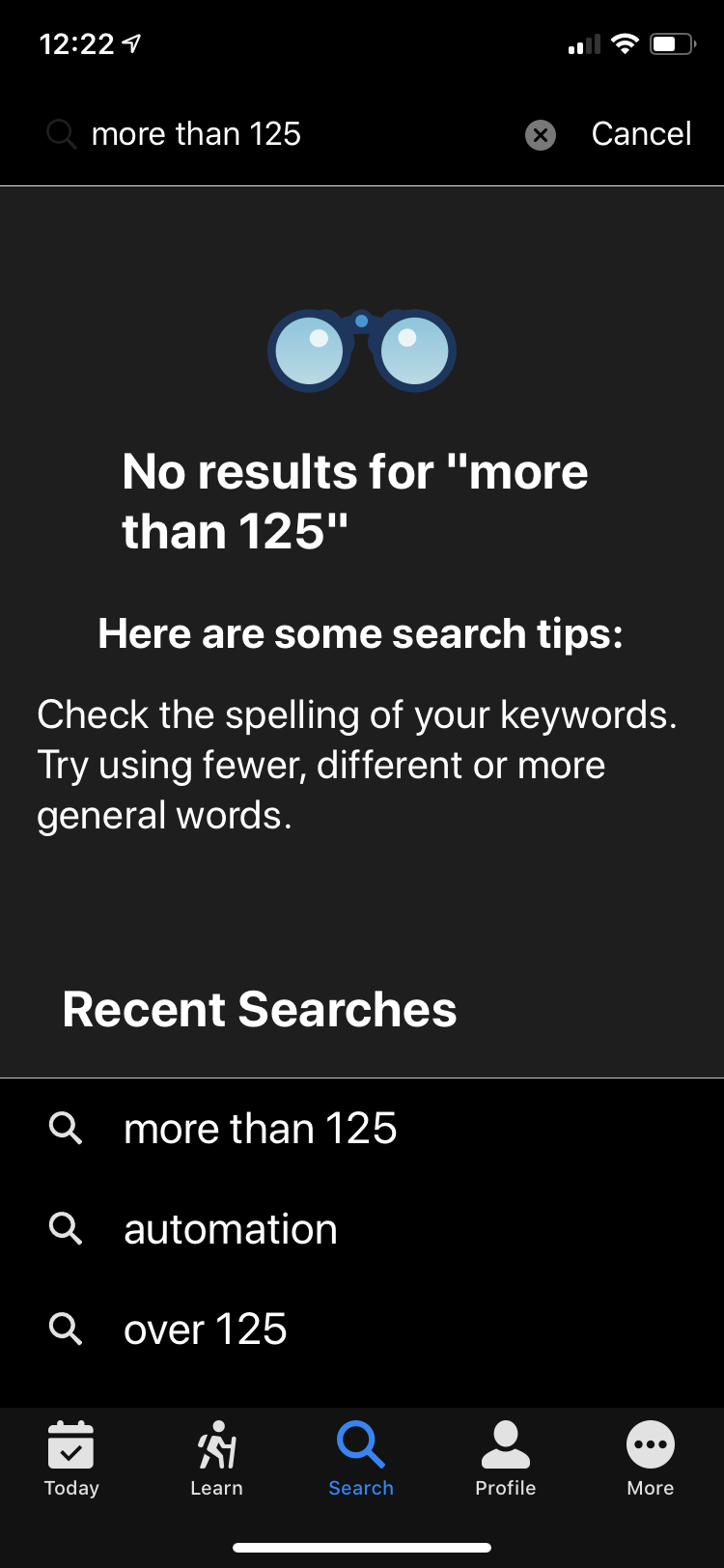 When I type the same terms on the website it is returned in the results.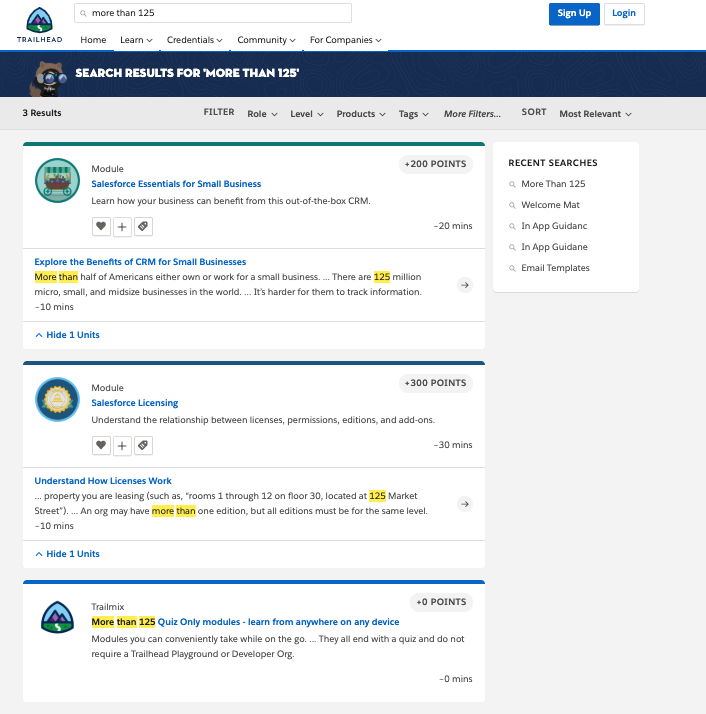 3. Filtering is not available yet.
They should add the same filters that are available on the webiste as well as an option to filter to items that only have quizzes.